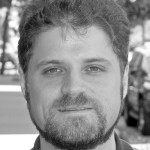 Doug Farmer
Editor, Journal Register
dfarmer@turley.com
Live in Ware, native of Potsdam, N.Y.
Doug has been with Turley Publications, Inc. since 2003, and became the editor of the Journal Register in 2008. He entered journalism with a love of writing and history and received a Master's degree in journalism from Ball State University in Muncie, Ind. in 2000, bachelor's degree in history from Merrimack College in North Andover in 1996. His personal interests include Music, reading, photographing lighthouses, volunteering for the Salvation Army. Doug's favorite assignment since joing Turley Publications was an enterprise piece on commercial development along Route 20 in Wilbraham, Palmer, Monson, Brimfield and Sturbridge in October 2008.

Dave Forbes
Sports Editor, Turley Publications
dforbes@turley.com
A lifelong sports fan, Dave figured a career covering sports would be the next best thing to playing them. The Chicopee resident is new to the Turley team but brings seven years experience in journalism, most recently as sports editor for nearby Stonebridge Press. His favorite assignments have included covering the Tantasqua boys' varsity basketball team during the 2006-2007 season, not to mention the 2003 New England Patriots Super Bowl Championship parade and the 2004 Boston Red Sox World Championship parade. Dave is a 2000 graduate of Westfield State College with a major in Communication.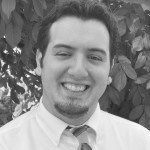 Wyatt Aloisio
Staff Writer, Journal Register
waloisio@turley.com
Born and raised in Monson, Wyatt joined Turley as a staff writer in 2015. Some of Wyatt's earliest memories are those of sitting in his grandparent's parlor reading their copy of The Best of LIFE Magazine and being captivated by the people and places he saw within the images. Growing up he fostered an ever-increasing ambition to meet new and unique people and visit far off places leading him to take up photography and ultimately enter into the world of journalism as well. He graduated from Castleton State College in Vermont in 2012 with a Bachelor's degree in Communications and Journalism with a Minor in Sociology. While in Vermont he was a student reporter for the Castleton Spartan Newspaper and spent his senior year as an intern for the Rutland Herald. Learning from his mentor that some of the best stories are the ones in your own back yard, Wyatt returned to Monson after graduating where he currently resides.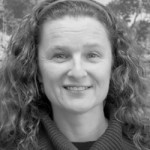 Lisa Marulli
Sales Representative
lmarulli@turley.com

Lisa joined the Turley Sales team in 2013. Working many years in manufacturing and then for a few years in retail, sales is a career change for Lisa. She enjoys building relationships and delivering value to her advertisers. Living local all of my life I have an interest in the growth of our community and seeing your business prosper. I look forward to meeting you and assisting in the development of your advertising program. Contact Lisa at lmarulli@turley.com or 413.283.8393